These fiction and nonfiction Audiobooks are recorded by Cathy Burnham Martin.  Some are authored by Cathy; most are from other authors, but voiced by Cathy.  You can find these Audiobooks, plus sample recordings from each on sites like Audible.com, Amazon and iTunes.
NON-FICTION
HEALTH & FITNESS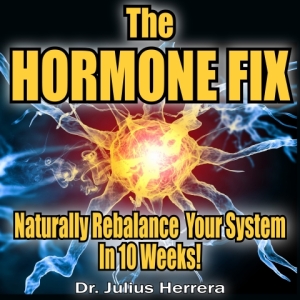 The Hormone Fix
Author: Dr. Julius Herrera
Narrator: Cathy Burnham Martin
 4-Hour book offers understanding plus a 10-week natural approach to getting your body back in balance, physically and emotionally.  It is NOT all in your head!  With hormonal imbalance impacting more people than diabetes, heart disease, and cancer combined, THIS book is long overdue.  Perfect for anyone who is suffering or has suffered from the symptoms of depression, PMS, or even menopause.  Turn the "time of the month" or the "time of your life" into a celebration of health and sanity.     (And it's free with an Audible trial!)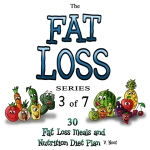 Fat Loss Tips
Author:  V. Noot Narrator: Cathy Burnham Martin
Book 3 in a 7-part series, features fat loss eating tips and meal recipes.   The focus is recognizing good and bad eating, finding your ideal weight, and eating your way there!  Yes, healthy eating can be delicious… even snacking.  This easy-listening book also includes habit-changing eating tips, facts about trans fats, carbohydrates and fiber, and delicious menus and recipes for breakfast, lunch, dinner, and snacks.
NON-FICTION
SELF-DEVELOPMENT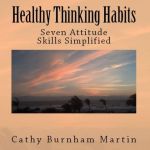 Healthy Thinking Habits:  Seven Attitude Skills Simplified
Author: Cathy Burnham Martin Narrator:  Cathy Burnham Martin
Most of us go through times of doubt in our lives, when we don't think we can do anything right. Having grown up with one of the worst possible attitudes and inner turmoil, the author successfully evolved into an extraordinarily positive adult. Initially featured in work along with Deepak Chopra and Billy Blanks, Cathy Burnham Martin's Healthy Thinking Habits are finally available on their own. SASS, the acronym for Seven Attitude Skills Simplified, directly impacts our quality of life in a superb way. In this info-packed, fast read, she serves up the seven skills as vital P vitamins to help you power start each day. Relish the empowerment, planning, perspective, positive actions, persistency, poise, and passion. You also get the 10 Confidence Commandments that help you get the most out of your physical strength, initiative, character, knowledge, commitment, steadiness, teamwork, expectation, perseverance, and sportsmanship.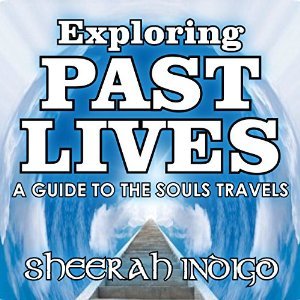 Exploring Past Lives:  A Guide to the Soul's Travels
Author: Sheerah Indigo
Narrator:  Cathy Burnham Martin
This new Audiobook takes the listener on an exploration of the past, the present, and the future, and probes the mysteries of who we really are and where we have come from, as well as where we will go to next.  Are you currently living the best life possible?  Can you even imagine it or would you even know if you know if you were?  If you are struggling or suffering, the solutions to heal are already within you and, with guidance from this program, many of those answers can be found.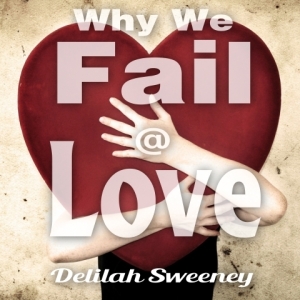 Why We Fail at Love: A Study into the Pursuit of One of Mankind's Most Precious Desires
Author:  Delilah Sweeney Narrator:  Cathy Burnham Martin
 This self-development audiobook is packed with Love Wisdoms.  The 3-hour, 10-minute, unabridged edition reflects both scientific and philosophical approaches to understanding relationships.  Dealing with both friendships and love, Delilah Sweeney delivers a holistic approach to assimilative and integrative consciousness.  While not written in simplistic, common concepts, her highly intellectual and philosophical explanations deal with grasping our successes and failures at establishing and maintaining human connections, our poise and homeostasis, and detailed reflections on the dualism and non-dualism of love.
NON-FICTION
MEMOIRS & BIOGRAPHIES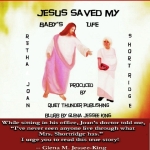 Jesus Saved My Baby's Life
Author:  Retha J. Shortridge Narrator: Cathy Burnham Martin
This memoir travels through some of the most celebrated and most challenging moments the author's life.  She openly shares her faith in times of difficulty, dreams and warnings, and memories of family and loved ones.  The narration reflects the times of calm, concern, and emotion… throughout the author's strong religious faith.
FICTION
ROMANCE  MYSTERY  THRILLER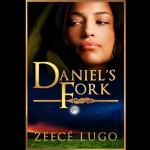 Daniel's Fork
Author:  Zeecé Lugo Narrator:  Cathy Burnham Martin
Will Evers, new lord of Daniel's Fork, detests the village 'witch,' as he calls Setiyah, the healer. She has declared him the 'wrong man for the job,' quickly becoming the thorn in his side.  When spurned suitor Alex Neville swears to the lovely Susanna, "They'll keep on dying. I can wait forever," she knows he is pronouncing a death sentence on every lover she'll ever have. It's no wonder that when the dashing and powerful new lord shows admiration for the beautiful girl, she sees him as the answer to her prayers: a man not easily killed.  Drawn into a deadly game of cat and mouse, Evers soon realizes the magnitude of the cunning evil he faces.  Set in a future where our technology has disappeared, and humanity lives once again by the light of torch and hearth, this post-apocalyptic, mystery thriller is a genre bender.  This edition, narrated by Cathy Burnham Martin, captures author Zeecé Lugo's light, flowing prose, blending humor, eroticism, mystery, romance, and science fiction into one highly entertaining story.
WARNING:  THIS NOVEL CONTAINS SOME STRONG, EXPLICIT SEXUAL CONTENT NOT SUITABLE FOR YOUNGER READERS AND OTHERS WHO OBJECT TO SUCH CONTENT. TWO CHAPTERS MAY BE OFFENSIVE TO SOME READERS.
HISTORICAL ROMANCE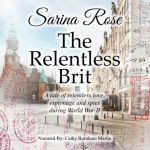 The Relentless Brit
Author:  Sarina Rose Narrator:  Cathy Burnham Martin
Marie Gentile is a young widow investigating divorce cases in her brother's law office. She longs for adventure and the chance to work on criminal cases. Be careful what you wish for, as Charles Stanhope enters the picture.  The handsome, strong, British secret agent, married to "ending Hitler's war," rocks her world… and her future.  What better to fill a romance novel than sweet seduction, bitter betrayal, spies and espionage, love at first sight, sizzling sex, horrors of war, reality of history, and heroic heartbreak?  The narration brings the author's uncompromising characters to life as conflict sets the pace and relentless love tries to rule the day.
CHILDREN'S
Baby & Meow
Author:  Retha Shortridge Narrator:  Cathy Burnham Martin
Whimsical describes this delightfully animated children's story, by Retha Shortridge.  A family of pets, including several dogs, a cat, and a rabbit romp through one adventure (and misadventure) after another.  Narrated with a wide variety of vocal intonations, reflecting dozens of animal characters, this fast gallop, lasting less than 2-and-a-half hours, also carries subtle lessons on life.
MYSTERIES
Haunted House
Author:  Joan Shortridge Narrator: Cathy Burnham Martin
This mystery is fiction but revolves around the author's real-life religious background.  Featuring both frightening and comical overtones, the Short family is terrorized by what seems to be a ghost in the 100-year-old house they have bought.  The paranormal grows, a child becomes possessed, and violence spreads.  Fear and distrust grips the family and church, determined to solve the mystery.