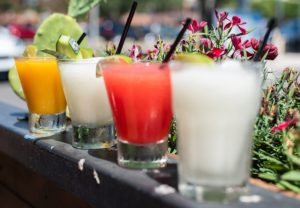 Sooo many cocktail possibilities exist. Plus, you can create your own. Not being a current fan of hard liquor, I do recall some truly fun cocktails. A piña colada on a hot summer day or a frozen strawberry daiquiri or a perfect, icy margarita still come to mind as favorites.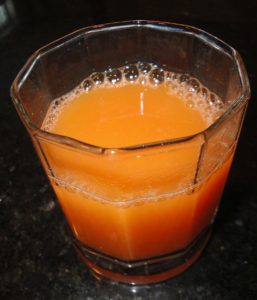 Personally, I opt for the original Harry's Bar Bellini. In Venice, Italy, they serve it up in what we might think of as a juice glass. But you can serve it up in stemware and garnish as desired.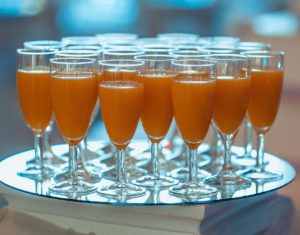 Simple and basic, the Bellini starts with white peach puree and a cold, bubbly prosecco wine. (Okay, some places take a Super Shortcut "clear" approach and simply pour champagne into a glass with some peach liquor.) What many folks do not realize is that it also includes a touch of raspberry puree, which balances out the potential uneven sweetness of various peaches, while adding a slightly rosy glow to the beverage. While the main two ingredients are easy to find, the same cannot be said for raspberry puree. So, you can push your ripe berries through a fine sieve orrrrr try my Super Simple fix. All I ever do now is stir a little raspberry sorbet into the peach puree. Make a family friendly Bellini by replacing prosecco with ginger ale. Seriously Super Simple and delightfully delish!